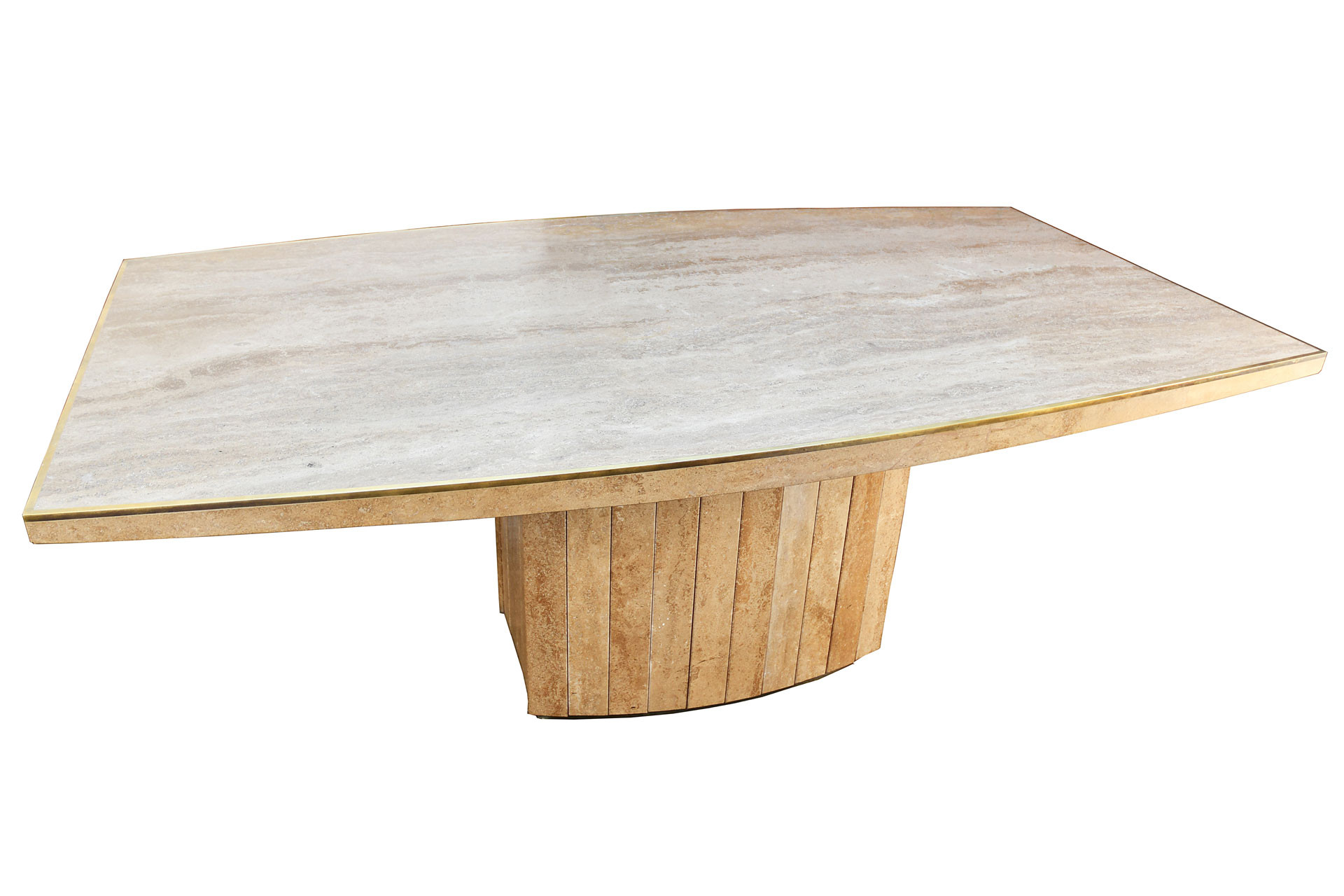 Dining Table, Willy Rizzo
design

Willy Rizzo, France 1970

manufacturer

Jean Charles

materials

Travertine, brass

dimensions

L 78.7 D 43.3 H 29.5 "

detail

Dining table design Willy Rizzo, executed by Jean Charles around 1970s. The table is made of tarvertine, the top is in one piece, finished with an elegant brass edge.
The base is also made of tarvertine slabs, which shape has a fine bend. At the bottom the base is also finished with a brass strip. The top is removable from the base. A small brass plate on the base bears the signature of the producer - JC Jean Charles
The lighting conditions when photographing do not always reflect the colour of the table top well. In any case, the top is in the same colour as the base. The travertine has a rich, beautiful patina in in reddish brown colour.
It is not the pale colour version!