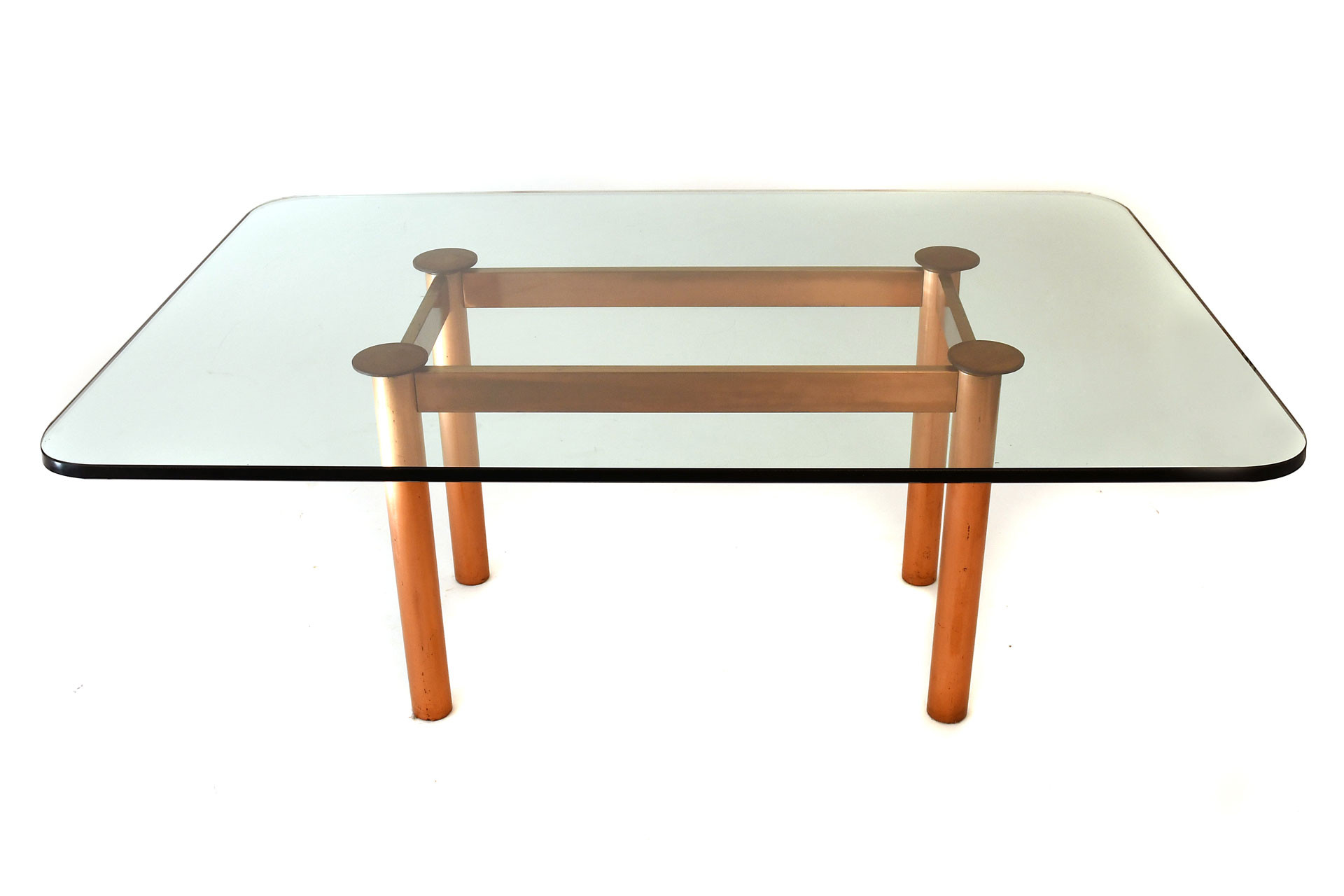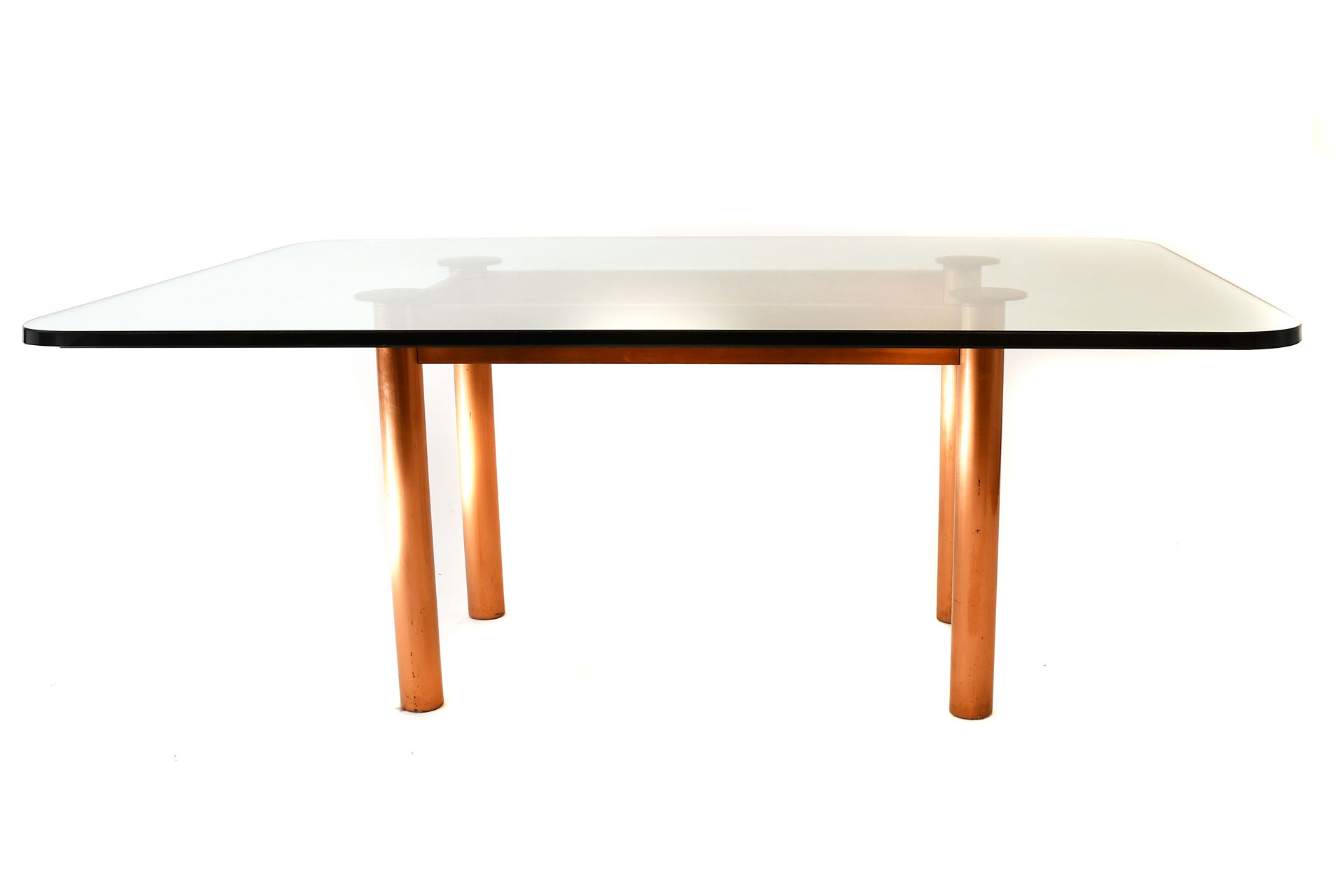 Couch table, Carl Auböck
design

Carl Auböck, Austria 1960-1970

manufacturer

Werkstätte Carl Auböck

materials

metal, leather, glass

dimensions

W 59.1 D 39.4 H 23.2 "

detail

Carl Aubock (1924-1993) designed this table in the 1960s. Original thick glass plate on a metal base. The base is made of brass, copper plated. Between the base and the glas top is a round leather pad which is very typical for Carl Auböck.
He designed serveral pieces in leather in the 60ties - 70ties with clearly visible topstitching.
A very similar table is still part of the showroom at "Ostovic Culinar", a shop in the sevens district in Vienna for design for table, kitchen utensils. Auböck designed several pieces for this company.
sold