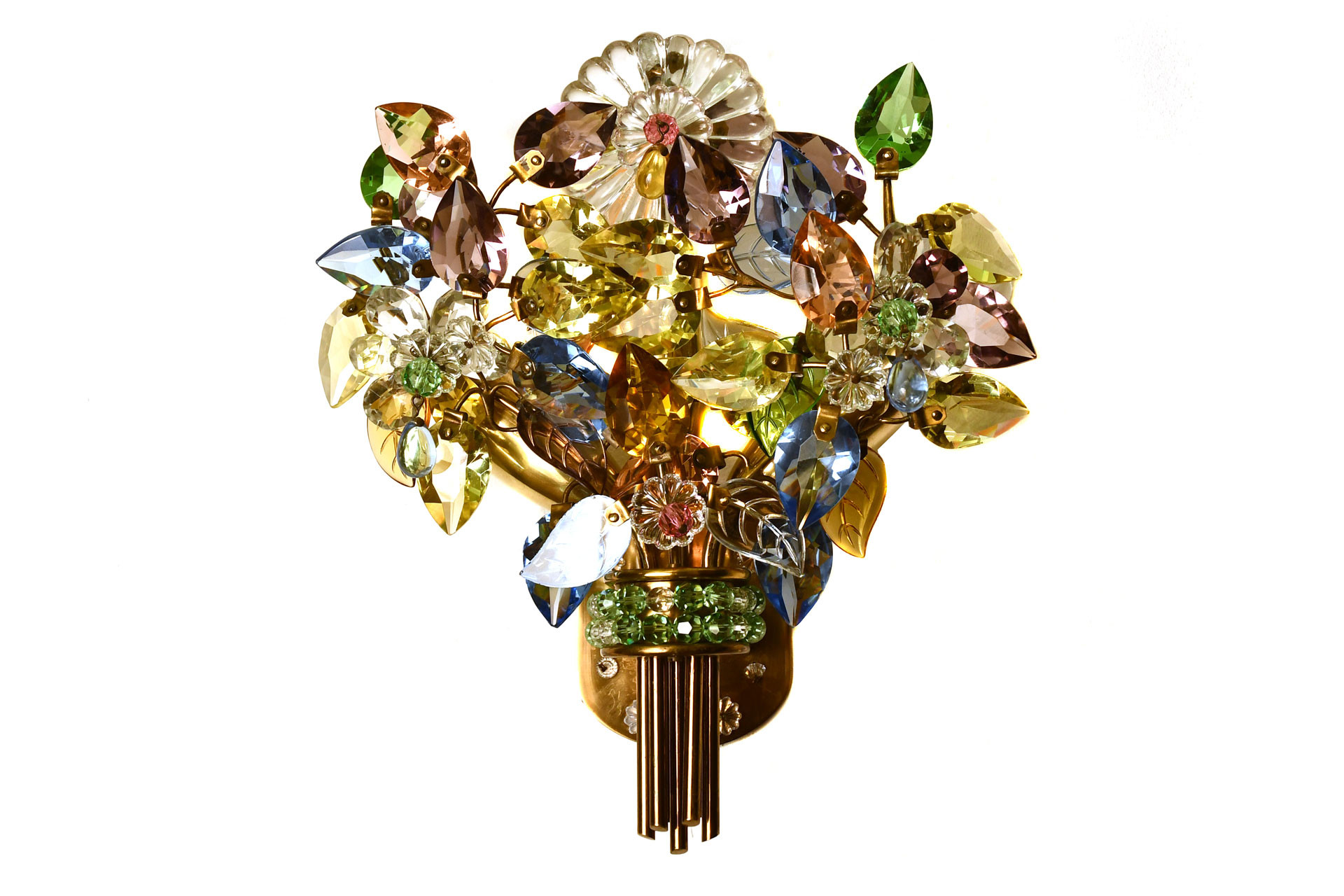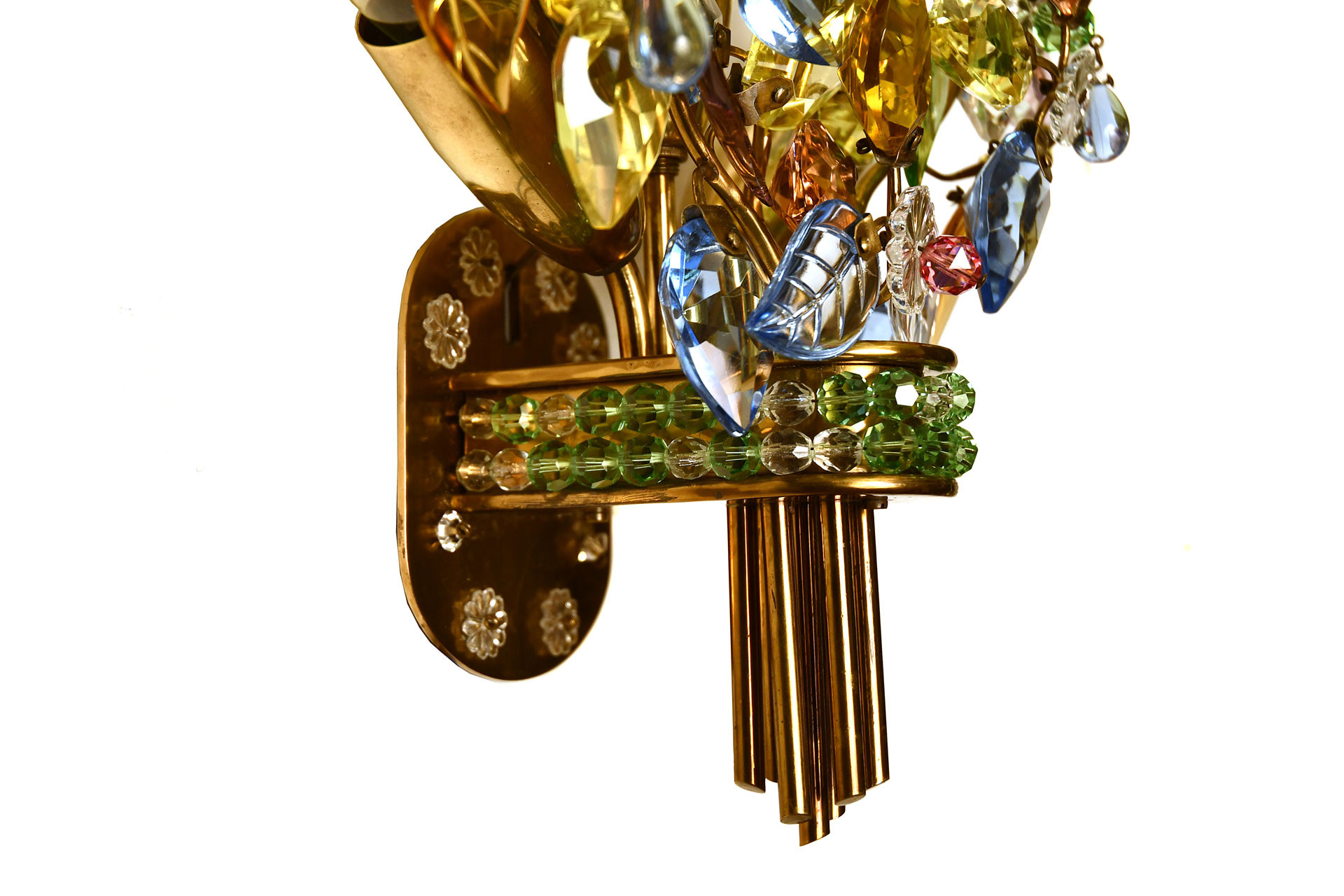 Wall lamp, Oswald Haerdtl
design

Austria 1950's

manufacturer

Bakalowits & Söhne

materials

metal, glass

detail

Oswald Haerdtl designed this wall lamp for J. & L. Lobmeyr around 1939. A version with less flowers was used for a casino near Vienna. In conversation with one of the owners of Lobmeyr, we got to know that this piece was probably made in the 1950s by the Bakalowits company, also based in Vienna.
Brass base, partly lacquered with several glass flowers, some colorless others in different colored glasses.
We rewired the lamp and took for the 3 E14 bakelit sockets an unused remaining stock of our workshop.
The grace and majesty of Haerdtl's early works made him one of the most important designers of his time. Haerdtl also worked for Josef Hoffmann in his architectural office. In 1933, invited by of Josef Frank, Oswald Haerdtl was able to realise and also furnish a semi-detached house in the Werkbundsiedlung in Vienna as his first independent work.
sold